World of OpenPhoenux @ FOSDEM 2013
FOSDEM 2013
FOSDEM 2013: 2nd-3rd. Feb 2013, Brussels
Stand
We will have a stand "World of OpenPhoenux" in Building AW.
Logo
Here is the new Logo:
SVG:
PNG:
JPG:
Poster
Here is the poster showing the "pillars" of the World of OpenPhoenux:
PNG:
Mobile schedule app (SHR)
ConfClerk is an application written in Qt, which makes conference schedules available offline.
It's usable at ​FOSDEM, ​DebConf, ​Grazer Linuxtage, the ​CCC congresses, ​FrOSCon, and ​many others.
Get it here: http://slyon.de/shr/confclerk/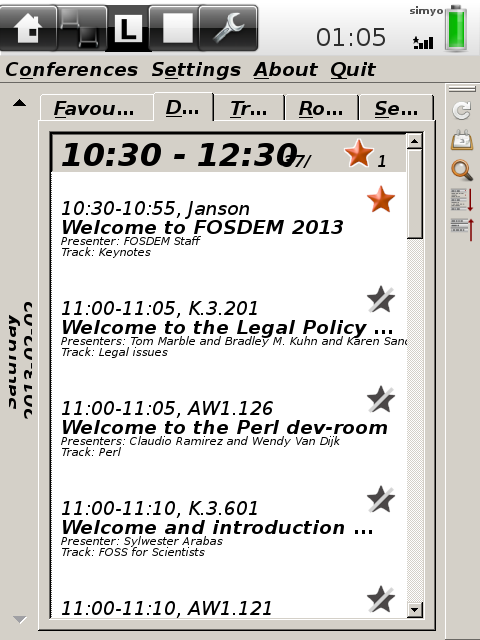 Who is Who
So far we know these people to come. Please add yourself! Boudewijn Kranendonk, Rene Leitner, Christoph Mair, Lukas Märdian, Nikolaus Schaller, Christ van Willegen
Have Fun!