GEDCOM-Editor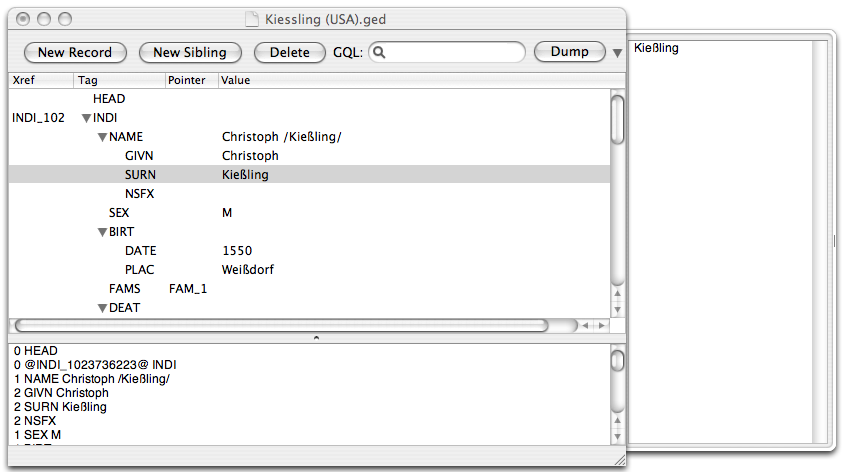 GEDCOM Editor allows to inspect, create and modify Genealogy Data stored in GEDCOM 5.5 standard. What it makes unique is the full support of ANSEL and UNICODE.
Download
To get the software, please go to the Downloads section.
There is a Shareware Fee if you think the application fits your needs. You will receive an enabler key for the Delete function. To purchase a key, please go to our shop.
Features
GEDCOM 5.5 compatible
supports ANSI, ANSEL, and UNICODE databases
reads other non-standard formats (MacRoman, ISO-Latin1, MSDOS, ...)
User Interface similar to Property List Editor
full Cocoa Application
directly handles Cross-References (XREF/POINTER)
export to HTML
built-in query language GQL
for Mac OS X 10.4 (and later)